Solar photovoltaic (PV) systems, sometimes referred to as "solar systems," harness sunlight for generating energy. It's not a new technology, but many homeowners have yet to be familiar with how it works, along with its benefits. In this blog, insulation and solar contractor Acorn Home Improvements, Inc. answers frequently-asked questions about solar photovoltaic systems.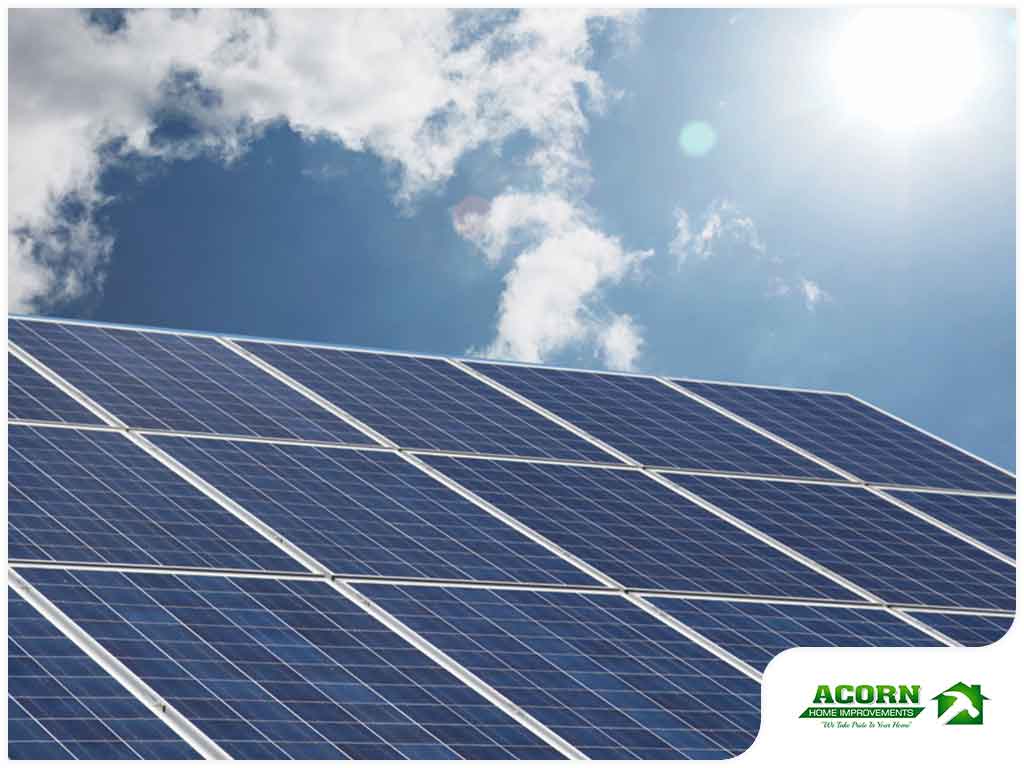 How Do Solar Photovoltaic Systems Work?
A typical solar photovoltaic system is composed of several solar panels, which contain many PV cells. These cells absorb sunlight and convert it to DC (direct current) electricity. An inverter that's wired into the solar PV system converts DC to AC (alternating current) before feeding it into the house's electrical panel.
Contrary to what many people think, a solar PV system does not work like a backup generator, therefore it doesn't replace a house's existing connection to the power grid. Instead, the energy collected from solar panels runs through a net metering system. It calculates how much energy your home consumes from the grid: if your energy consumption during the day is less than the energy collected by your solar PV system, then you receive credit on your energy bill. An optional battery system can be installed on the inverter if you wish to have a backup system in case of a power outage.
How Long Does Installation Take?
Solar PV installation takes about a fraction of the time it takes to install new siding. A typical installation timeline includes two days for solar panel installation, and another day for integrating the solar panels with the house's electrical setup. Like most home installations, it may take some time between the initial consultation and the installation dates. If your roof is still within warranty, your solar PV contractor will need to coordinate with your roofing contractor to make sure your roof remains within coverage.
How Long Do Solar PV Systems Last?
Solar PV systems are low-maintenance and are virtually self-sustaining, however their expected service lives are finite. A typical solar PV system can be expected to provide energy up to 40 years, with proper care and maintenance.
Acorn Home Improvements, Inc. is your leading provider of solar installation and roof replacement services. Give us a call at (973) 386-9604 or fill out our contact form to schedule an appointment.