Solar Roofing: A Wise Investment
As a local, family-owned and -operated company, Acorn Home Improvements, Inc. truly takes pride in your home. Our experienced staff has been serving northern New Jersey for over 30 years and is proud to offer clean energy solutions with cutting-edge solar roofing panels.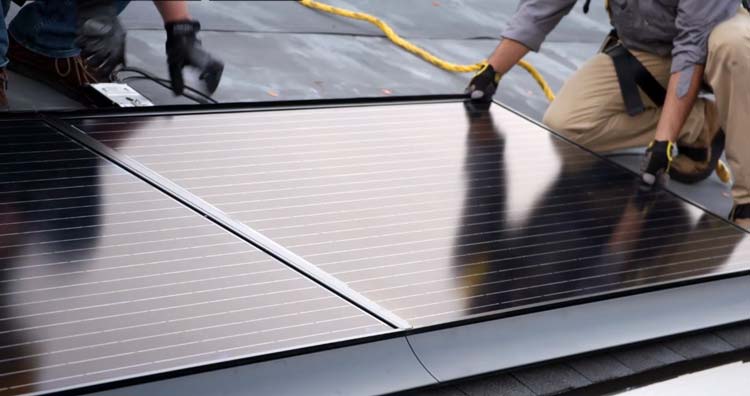 Professionally Installed Solar Systems by a GAF Master Elite® Certified Contractor
Acorn Home Improvements, Inc. is a proud GAF Master Elite® Certified contractor that provides exceptional roofing services. Our installers receive regular training in the proper installation of GAF products. We specialize in the installation of GAF DecoTech® Solar Roofing, a low-profile, high-performance integrated solar roof which provides a pleasing aesthetic while serving as a great way to add a clean, renewable energy source to your home.
Benefits of Solar Roofing
GAF solar roofing includes high-quality panels with integrated technology that's designed to last. This elegant solar system installs like a skylight, ensuring a beautiful, watertight roof that produces clean energy. Other benefits include:
Save money. When you add solar panels to your home, your roof can produce clean electricity at a cost that's lower than your utility bills. Over time, this investment more than pays for itself.
Built-in protection. Investing in the installation of solar roofing means your new roof and its integrated solar have the option to be covered under the same GAF industry-leading warranty.
Power & precision. Compared to traditional rack-mounted solar systems, our roof-integrated solar panels have superior water-shedding qualities that keep your home safe and protected from the elements.