You deserve a home that's not only beautiful, but comfortable and energy-efficient as well. The type of insulation your home uses can make a huge difference in this, so it's a good idea to take the time to learn about your options. Acorn Home Improvements is your premier Insulation, Siding, Roofing and Window Replacement company, shares the pros and cons of popular insulation types.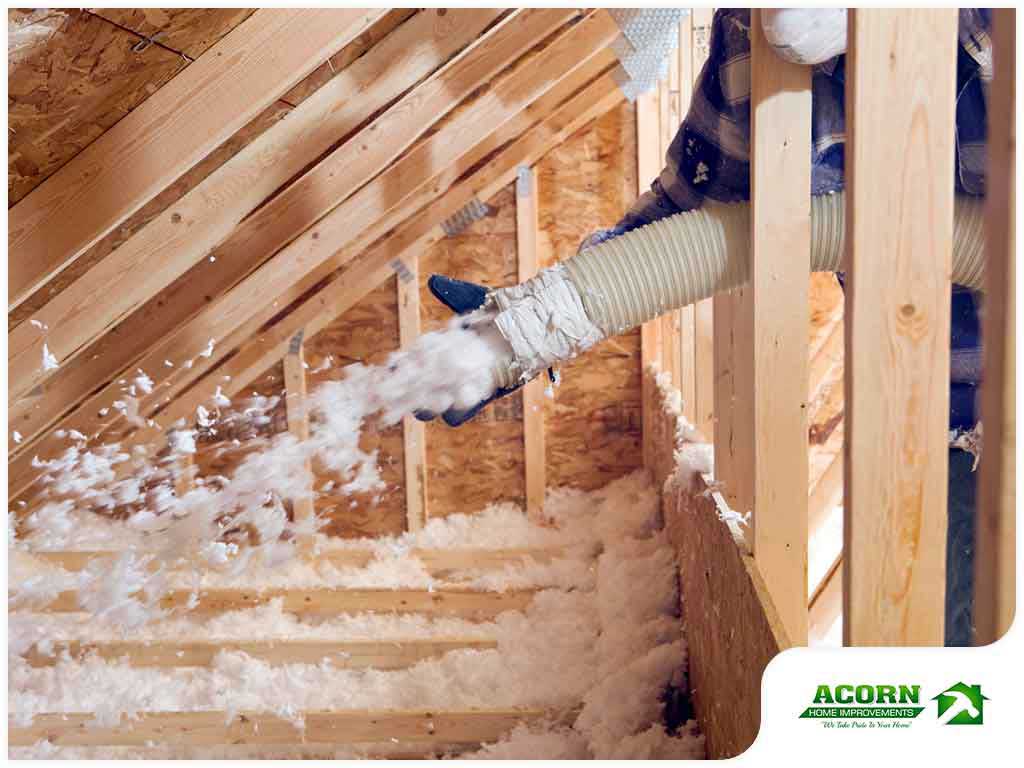 Blown-in Cellulose Insulation.

Our most popular insulation material is Cellulose that allows for a more

energy-efficient home

. It is applied using a machine that blows the recycled paper-like material into empty spaces, effectively sealing any gaps or holes inside enclosed wall cavities & in attics. Cellulose is best for some of those hard-to-reach areas in older homes. Cellulose is also great acoustical insulator when dense packed in walls & ceilings.  The recycled paper in Cellulose is treated with Boron which is fire-retardant, mold, mildew & insect resistant, but most importantly environmentally friendly!

Fiberglass insulation.

This type of insulation can be used in both residential and commercial applications. It uses durable glass fiber to slow down heat, cold and noise transfer. Because fiberglass insulation also traps pockets of air, it helps keep your space warm in winter and cool in summer, allowing for increased energy efficiency. 

Mineral fiber insulation.

A unique and versatile choice, mineral fiber insulation is made of molten glass or stone that's been spun into a fibrous material. Compared to fiberglass insulation, mineral fiber offers a slightly better R-value that helps your home maintain a comfortable and consistent indoor temperature. It is also a greener product because it uses up to 70% recycled material. If this is your top pick, turn to Acorn Home Improvements, your local expert in

exterior renovations

and energy solutions, for its safe and efficient installation.

Cotton batt insulation.

Cotton is a natural and renewable resource, making it one of the better and more eco-friendly insulation types. Like fiberglass, cotton can be rolled into insulating batts. Cotton batt insulation also has roughly the same R-value as fiberglass. It can absorb moisture effectively and can be extremely fire-resistant with the necessary treatment. You may find cotton batt a little more expensive than its counterparts, but its benefits far outweigh the initial cost.
To learn more about your insulation options, don't hesitate to call Acorn Home Improvements. We'll answer all your questions and ensure a smooth and stress-free process when you upgrade your insulation. We serve homeowners in and around Whippany, Maplewood & Montclair, NJ. Call us today at (973) 386-9604 or fill out this contact form to schedule your estimate.