The building envelope refers to the design and construction of a home's exterior, which consists of the floor and subfloor, exterior doors and windows, exterior walls and the roof. The standard building envelope should use exterior wall materials and designs that help withstand the harsh elements, keep it structurally sound and make it visually appealing. But that's not all, your home's building envelope should allow for improved energy efficiency, as well. Acorn Home Improvements, an expert in siding and roof replacement, shares how to make this possible.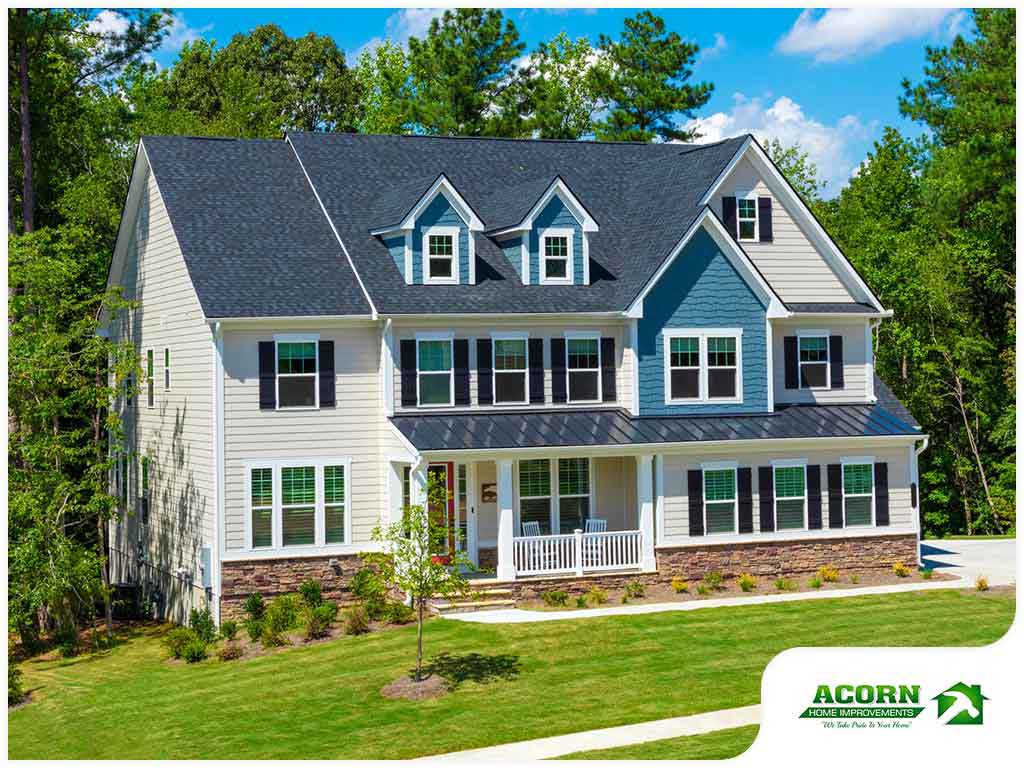 1. Use windows to best effect. Take windows into account when looking to increase the energy efficiency of your home's building envelope. Invest in windows that use a durable framing material, like insulated vinyl or composite, and advanced glass that comes with low-emissive coating. All of these work to prevent air leakage and significant energy loss in your home. You should also consider window style.
Double-hung and casement windows, for example, allow for superior natural ventilation, which can help keep your cooling bills to a minimum. To lower lighting and heating costs, you can choose picture windows. Their expansive glass lets in plenty of natural light, while their inoperable design allows for an airtight seal that ensures that heating energy remains trapped inside your space. Acorn Home Improvements, the premier expert in window and siding services, offers options from Simonton®, Andersen®, and Marvin®.
2. Consider a solar roofing system. This type of roof helps you save money because it produces clean electricity from a renewable source, and at a cost that's lower than your monthly bills. Acorn Home Improvements is a GAF® Master Elite® Certified contractor, which means access to our GAF DecoTech® Solar Roofing. This low-profile, high-performance roof offers a pleasing look and superior weather-shedding qualities and comes with a solid warranty coverage for your protection.
3. Get better insulation. One of the key areas of the building envelope, proper insulation can make a huge difference in your home's comfort and energy efficiency. Acorn Home Improvements can help you with this. Our expert crew has the necessary knowledge and technology to accurately assess your home's efficiency and can install the insulation that properly meets your needs. We offer blow-in, dense-packing insulation by Igloo®, ensuring a safe, eco-friendly, and non-toxic insulation that allows for greater energy savings.
Look no further than Acorn Home Improvements for effective, high-quality ways to improve your home's energy efficiency. We proudly serve Whippany, NJ and the nearby areas. Call us today at (973) 386-9604 or fill out this contact form to schedule your estimate.